Added to Sanction Law Premium this week
We update our database frequently with documents from case dockets, FOIA disclosures, government releases and more. Subscribe to our Premium Content or sign up for our newsletter to stay up to date on new additions.
Learn More
Subscribe Now
Annotated Regulations
The annotated regulations provide carefully curated notes to each section of a sanction program's regulations.  Annotations provide you with additional sources of information including case law and secondary sources such as law review articles, OFAC and Treasury links, and articles. Learn More Subscribe Now
Practice Guides
The E-Practice Guides provide unique guidance from experienced OFAC practitioners for each individual U.S. economic sanctions programs. Each guide serves as an unparalleled reference for attorneys, compliance officers, business people, and anyone else seeking to transact with or in relation to a sanctioned country or entity. Learn More Subscribe Now
OFAC Repository
The OFAC repository gives you full access to a comprehensive source of OFAC documentation.  These include guidance and exemplary papers pertaining to compliance, licensing, enforcement, SDN reconsideration, and litigation.  Additionally, the repository houses Treasury documents disclosed as FOIA responses, Treasury Press releases, and published license replies. Learn More Subscribe Now
Sanction Law Blog
The Sanction Law Blog is the only source for news and analysis devoted exclusive to U.S. economic sanctions policy and practice. Subscribe now to get the Sanction Law Editors' take on the latest developments in the U.S. sanctions and the Office of Foreign Assets Control. The Blog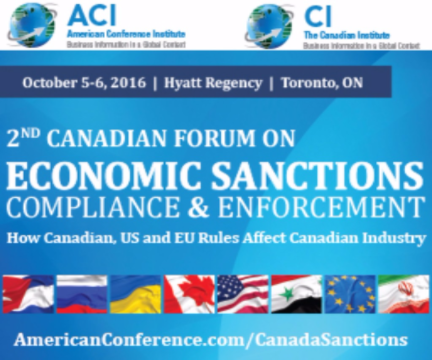 Sanction Law Premium
Exclusive Practice Guides, Annotated Regulations and a Robust Document Repository all at your fingertips!
Subscribe Now!
Latest Blog Posts
OFAC reportedly issued its final batch of specific licenses to Airbus for the export or re-export of civil passenger aircraft to Iran. Has risk now been mitigated in the Trump era?
read more